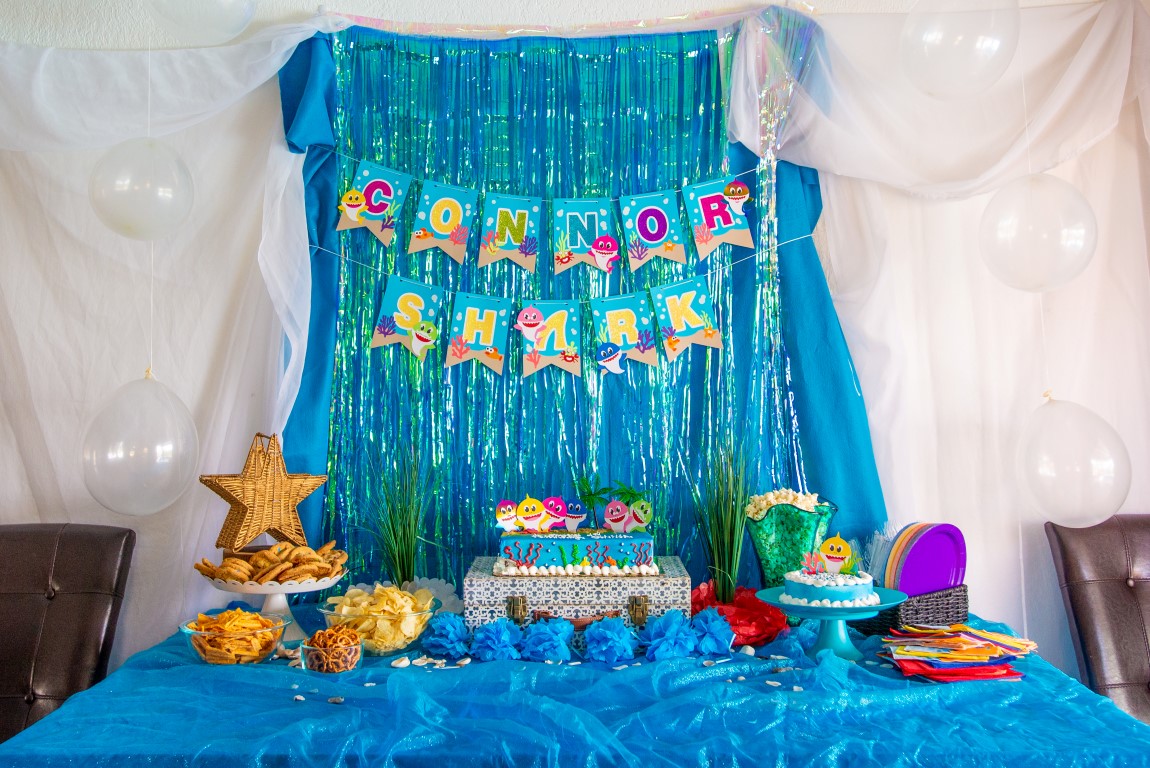 How many times have you heard it? 
BABY SHARK DO DO DOO DO, BABY SHARK DO DO DOO DO 
Putting my paper ninja skills to test again, this was really a fun and creative project to do! The idea is really simple and cost effective and most of the appeal comes from all the bright colors! We did this for my ready-made's brother when he turned one! He was really into Baby Shark, REALLY into it! 
The most time consuming part about this was cutting out all the individual pieces and putting them together. So building all the individual sharks, fish, crabs, shaky hand, piece by piece.
Here is another look at the process...where to place things!
And here are the finished products.